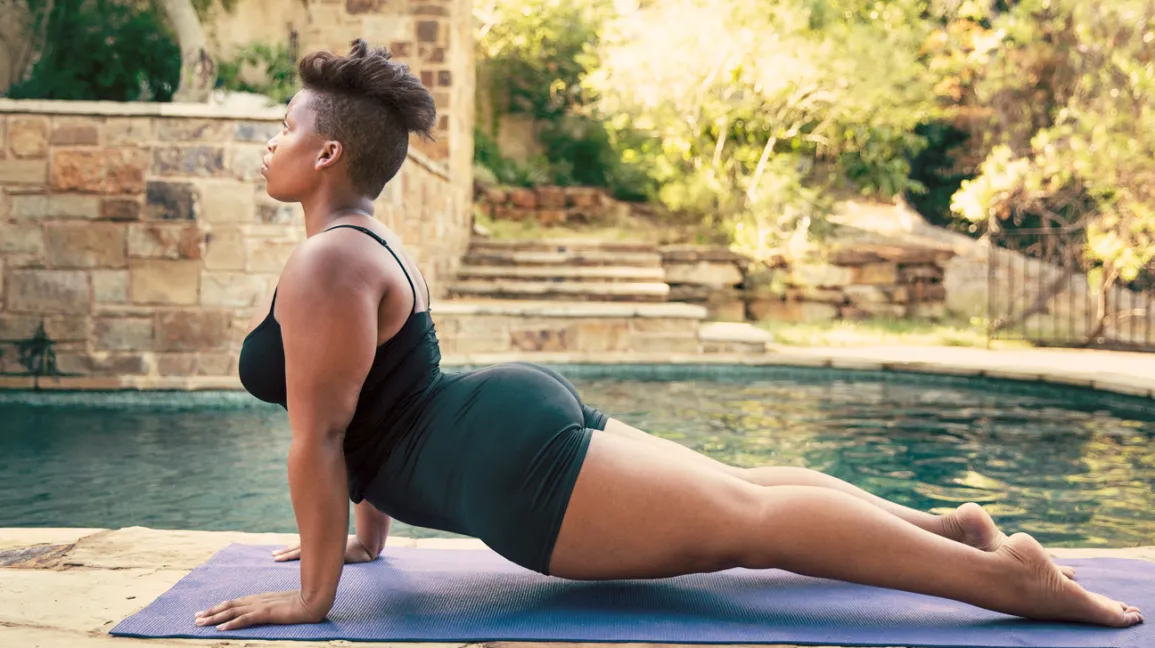 Read Time:
3 Minute, 0 Second
Yoga is a holistic practice that offers numerous advantages for your mind, body, and spirit. It can reduce stress levels, promote better sleep quality, and lift your mood.
Additionally, it helps safeguard the spine, stimulates blood flow and elevates happiness levels. Furthermore, it serves as an excellent way to de-stress from daily life's stresses.
Strength
Yoga is an effective way to build muscle without needing to spend hours at the gym or under a weight bench. By holding isometric contractions for an extended period of time, yoga builds muscular endurance and also enhances your capacity to move into dynamic sequences.
Yoga can also strengthen bones, which helps prevent osteoporosis and other health problems. Furthermore, yoga lowers levels of cortisol – a stress hormone linked to bone loss and other related issues.
Increased flexibility can significantly reduce the risk of injury, particularly in vulnerable areas such as your shoulders and hips. Tight muscles may lead to improper alignment in these joints, leading to discomfort and aches in certain places.
Yoga can also build mental toughness, especially if you're involved in heavy lifting or training for a big competition. Breathing techniques can help relax you during difficult lifts, giving you the assurance to achieve your best possible results.
Flexibility
Flexibility is one of the most essential elements for good physical health. Without flexibility, your muscles and joints may become stiff, which could lead to injury or pain.
Yoga can help you enhance your flexibility by stretching and strengthening muscles. It also promotes relaxation, helping to clear the mind.
Most styles of yoga, including Hatha, Vinyasa, Hot Yoga and Yin, can increase your flexibility. However, some styles are better at this than others.
If you're new to stretching, start with gentle poses that target major muscle groups. Over time, as your flexibility improves, progress to more challenging poses.
Stretching can be an invaluable component of any fitness routine, but it's especially crucial for improving flexibility. It's essential to remember that flexibility isn't a destination but rather an ongoing process; progress may come slowly at first, but with time you will start feeling and seeing its rewards! Listening to your body and practicing regularly are the keys to successful stretching!
Mental Health
Yoga has long been used as an alternative therapy, and studies have demonstrated its beneficial effects on mental health. It helps regulate moods, build resilience and boost self-worth.
It has also been demonstrated to be beneficial for those suffering from posttraumatic stress disorder (Novotney, 2009).
Yoga has also been proven to reduce stress. When you practice yoga, your heart rate slows down and your mind becomes calmer.
Yoga helps you focus on your breathing technique and body posture, which can also reduce anger.
Furthermore, meditation can be a beneficial aid in recovering from addiction. It reduces feelings of anxiety and depression which often serve as triggers for relapse.
Self-Esteem
Regular yoga practice can boost your self-esteem. It combines physical exertion with meditation and stretching, all of which can contribute to increased confidence.
Yoga not only boosts your confidence in certain areas of life such as work or relationships, but it can also give you the space to let go of negative thoughts and worries.
Yoga also has the added advantage of helping you appreciate your body for what it is, rather than comparing yourself to those with more muscle or flexibility. This can be particularly helpful if you struggle with feelings of inadequacy or fear of failure.
Recent research revealed that even momentarily performing a simple yoga pose improved self-esteem and subjective energy, regardless of trait self-esteem levels.